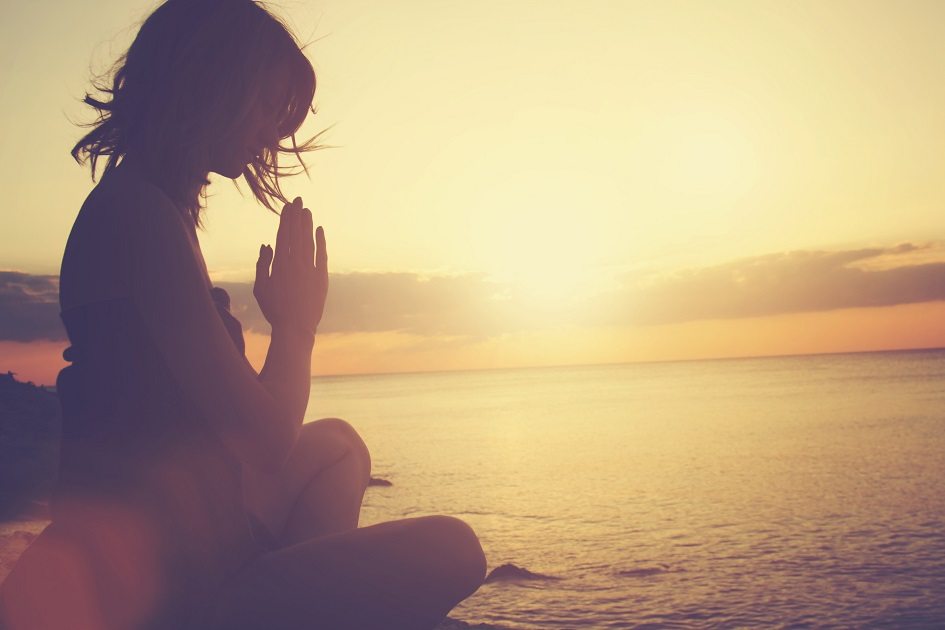 Um retiro espiritual na praia pode ser realizado durante todo o ano e têm o propósito de melhorar o relacionamento e conexão com Deus, através do silêncio, reflexão, oração e descanso.
Um retiro espiritual possibilita retirar-se da vida cotidiana para refletir sobre si mesmo e fortalecer a fé e os laços de comunhão, a fim de proporcionar cura, libertação e renovação das forças espirituais, aperfeiçoando-se à imagem de Cristo.
O objetivo central de um retiro é sempre o mesmo: reavivar a chama da fé. Porém, os retiros espirituais podem ter diversos temas e diferentes públicos.
Geralmente, os retiros são organizados em regiões afastadas das cidades, já que estar próximo da natureza tem um importante papel para a descoberta da beleza de Deus e da vida.
Na hora de organizar um retiro espiritual, a escolha do local ideal pode levar tempo. Diversos detalhes influenciam na decisão e suas opções precisam considerar a capacidade do lugar, a facilidade de acesso, segurança e a infraestrutura.
Então, se você está começando a organizar um retiro espiritual, a E-inscrição criou um artigo com as 3 razões da praia ser o melhor cenário para que os participantes consigam se desligar da rotina, encontrando alívio, cura do estresse e renovação espiritual.
1. Ótima infraestrutura de hospedagem
O espaço escolhido para um retiro espiritual deve ter banheiros em boas condições para a quantidade de participantes, quartos confortáveis, arejados, limpos e em número suficiente para que todos descansem, e uma cozinha com utensílios para o preparo das refeições.
Os organizadores também precisam de um local que atenda a todas as necessidades para a realização das atividades, palestras, cursos, oficinas, dinâmicas e gincanas.
Na praia, é possível encontrar uma ótima infraestrutura para hospedagem e realização das atividades durante o retiro espiritual.
Opções de hotéis, pousadas e até hostels na praia, com espaços internos e externos para o seguimento do cronograma de atividades, assim como serviço de buffet, que pode ser customizado para o retiro espiritual, são o que não faltam!
2. Contato com a natureza
Para que um retiro espiritual ocorra e haja uma conexão, ou reconexão, com Deus, o local escolhido precisa ser rodeado pela natureza, afastado dos grandes centros e com pouca tecnologia.
O contato com a natureza é um aspecto fundamental para um retiro espiritual, pois refresca a mente, traz bem-estar ao corpo e ameniza os sintomas de estresse e ansiedade.
O principal diferencial de um retiro espiritual na praia é a sensação de tranquilidade e paz reforçada pelo barulho das ondas do mar.
Por mais próximas que fiquem dentro da cidade, as praias ficam mais distantes dos centros tumultuados e têm um ambiente mais tranquilo e sossegado para um retiro espiritual.
Além disso, há algo reconfortante no som das ondas do mar, no cheiro da água salgada e na sensação de areia quente sob os dedos dos pés. Tudo na praia faz bem: a água, a brisa, o tato, os sons e até as cores. Estudos mostram que o contato com o litoral traz inúmeros benefícios para o corpo, entre eles estão:
Benefícios para a pele
Segundo o Environ Health Perspect, ao contrário de outras vitaminas essenciais, que devem ser obtidas por meio dos alimentos, a vitamina D pode ser sintetizada na pele através de uma reação fotossintética desencadeada pela exposição à radiação UVB.
O sol é responsável por cerca de 90% da aquisição de vitamina D pelo homem e ela:
É crucial para a absorção de cálcio nos ossos;
protege e previne contra o câncer de mama, próstata, intestino e ovários;
em baixos níveis no corpo humano, aumenta os riscos de doenças cardiovasculares, obesidade, doenças degenerativas, depressão e perda de força muscular.
O sol é a melhor fonte de vitamina D à disposição na natureza, e se forem tomadas todas as precauções necessárias, ele aumenta a imunidade e é essencial para a saúde da pele e dos ossos, além de diminuir a depressão por estimular a serotonina, substância química produzida pelo organismo que está relacionada ao humor e ao stress.
Benefícios para a respiração
O BlueHealth, projeto da Universidade de Exeter, na Inglaterra, comprovou que a sensação de paz que temos na praia está associada a alterações moleculares em nossos corpos.
A ionização negativa do ar, ou seja, os átomos que compõem a brisa marítima, aceleram a capacidade do nosso corpo de absorver oxigênio, promovendo melhorias ao sistema respiratório.
A brisa do mar colabora para a desintoxicação do corpo, limpando o sistema respiratório como um todo e fortalecendo o sistema imunológico. Pessoas que sofrem de asma e bronquite, por exemplo, apresentam diminuição dos sintomas quando estão na praia.
O mesmo ar que melhora a respiração também contribui para o descanso noturno. Isso porque os íons de hidrogênio carregados negativamente que ajudam a absorver oxigênio e equilibrar os níveis de serotonina, resultando significativa melhora do sono.
Benefícios para os músculos
O projeto BlueHealth também evidencia que os elementos químicos presentes na água do mar, que estimulam o sistema respiratório e ajudam a evitar alergias, também propiciam o relaxamento muscular e ajudam a curar e desintoxicação do corpo.
A água dá a sensação de leveza, facilita os movimentos e o sistema circulatório do organismo, porém o mar é bom para os músculos mesmo sem fazer muitos movimentos, pois o movimento das ondas batendo no corpo já é suficiente para relaxar e estimular os músculos, como em uma massagem ou em uma drenagem linfática.
Os exercícios na areia também são benéficos para os músculos!
A prática esportiva, que estimula a produção de endorfina no corpo, o hormônio do prazer, aliviando dores e relaxando o organismo, quando realizada na areia da praia, tem o impacto nas articulações reduzido e gera mais resistência, fortalecendo os músculos estimulados durante o exercício.
Benefícios para o cérebro
A pesquisa da Universidade de Exeter também mostrou o impacto do mar e de suas ondas na mente humana.
De acordo com o estudo, o córtex pré-frontal, uma área do cérebro associada com a emoção e autorreflexão, é ativado pelos sons do mar, fazendo com que a capacidade de bem-estar e autoconhecimento seja ampliada.
A regularização dos níveis de serotonina, advindo da absorção dos íons negativos das ondas do mar, é responsável pela melhora do humor e pela redução da ansiedade.
O cortisol, também conhecido como hormônio do estresse, quando liberado, aumenta os riscos de problemas de saúde, tais como úlceras e doenças cardíacas. Já o padrão de volume e frequência harmônica e relaxante das ondas do mar é capaz de reduzir o nível de cortisol no organismo.
Além disso, um fato interessante é que o som das ondas do mar pode ter um efeito ainda mais profundo no emocional. Ele nos remete aos ruídos que ouvimos quando estamos na barriga de nossas mães, provocando um impacto emocional inconsciente, relacionado a proteção e segurança.
Visualmente, o mar é capaz de transmitir calma e sensação de segurança, uma vez que sua superfície plana transmite estabilidade, afastando a preocupação e o estresse causados pela imprevisibilidade do ambiente.
A cor do mar também influencia nossa mente. Um estudo na Nova Zelândia, realizado pela Michigan State University, afirma que o azul do oceano tem poder de reduzir o estresse e melhorar a qualidade de vida.
O azul é a cor que transmite calma, por isso, olhar para o oceano muda a frequência do cérebro e nos coloca em estado de meditação.
Por último, um estudo no Journal of Alternative and Complementary Medicine explica que andar descalço na areia estimula a mente, uma vez que, o cérebro associa o contato com a areia com os pontos usados na acupuntura.
Enfim, a atmosfera marinha é impregnada por recursos de vitalidade da Natureza que revigoram o organismo fazendo da praia um local perfeito para um retiro espiritual.
3. Mais opções de atividades ao ar livre em um retiro espiritual na praia
O local escolhido para a realização de um retiro espiritual na praia deve oferecer um ambiente que permite a conexão com a natureza, com todo o conforto e segurança necessários aos participantes para as atividades do cronograma.
É muito importante que haja troca de experiências entre os participantes. As oficinas, palestras, grupos de estudo, dinâmicas e atividades ao ar livre estimulam o autoconhecimento e colaboram para aproximar os integrantes do grupo.
As atividades de entretenimento, além de apoiar a vida em comunidade e a criação de laços, podem colaborar para o sucesso do retiro. Além das atividades típicas de um retiro, os participantes de um retiro espiritual na praia podem, por exemplo:
Contar com momentos de meditação na praia;
observar o nascer e o pôr do sol;
realizar esportes e atividades a beira mar;
ter pequenos intervalos durante o dia em horários estratégicos para aproveitarem a praia;
realizar um luau. 

4 – Desintoxicação digital
Você já se sentiu sobrecarregado com a quantidade de distrações digitais que cercam sua vida moderna? É difícil ignorar a constante inundação de notificações e mensagens que chegam aos nossos dispositivos eletrônicos a cada segundo. Mas e se eu te disser que há uma maneira de desintoxicar-se de toda essa tecnologia, e que ela pode ser encontrada em um dos lugares mais bonitos do mundo – a praia?
Durante um retiro espiritual na praia, você pode se desconectar de todos os seus dispositivos eletrônicos e se concentrar em práticas espirituais que podem ajudar a aumentar sua conexão espiritual e promover o autocuidado. Imagine acordar todas as manhãs ao som das ondas do mar, fazendo meditação na praia com o nascer do sol e depois desfrutando de uma prática de ioga em meio a natureza. Sem distrações, sem pressão e sem interrupções.
Enquanto se desconecta de seus dispositivos, você também se conectará com a natureza, respirando ar fresco e absorvendo a energia da praia. Além de práticas espirituais, o retiro na praia pode incluir outras atividades, como caminhadas na natureza, sessões de terapia de arte e oficinas de culinária saudável. Tudo isso é projetado para ajudá-lo a se sentir mais relaxado, centrado e energizado.
E quando você finalmente se reconectar com seus dispositivos eletrônicos, você fará isso com uma perspectiva renovada. Você terá aprendido a importância do autocuidado e da desconexão digital, e terá ganhado uma nova apreciação pela beleza da natureza e das atividades espirituais.
5 – Alimentação saudável
Participar de um retiro espiritual na praia pode ser uma experiência transformadora e enriquecedora para a mente, corpo e alma. Além de estar em contato com a natureza e se desconectar da rotina agitada, os retiros espirituais oferecem diversas atividades que ajudam a relaxar e a refletir sobre a vida.
Uma das atividades mais importantes durante um retiro espiritual é a alimentação. Afinal, o que comemos pode afetar diretamente nosso equilíbrio emocional e espiritual. Por isso, é essencial priorizar alimentos naturais e nutritivos para manter o corpo e a mente saudáveis.
Durante o retiro, é recomendado evitar alimentos processados ou com excesso de açúcar, álcool ou cafeína. Isso porque esses alimentos podem causar desequilíbrios no corpo e na mente, prejudicando a experiência do retiro. Em vez disso, prefira alimentos naturais, como frutas, verduras, grãos integrais e proteínas magras.
A alimentação saudável durante o retiro espiritual pode ajudar a manter a energia e a disposição, além de contribuir para um sono mais tranquilo e reparador. Com uma alimentação equilibrada, você estará mais apto a aproveitar todas as atividades oferecidas no retiro, desde meditação até caminhadas pela praia.
Participar de um retiro espiritual na praia pode ser uma oportunidade única para se reconectar consigo mesmo e com a natureza. Cuide da sua alimentação durante o retiro e sinta os benefícios em sua mente e corpo, levando essa prática para a sua vida cotidiana.
Por fim, não esqueça de sempre alertar os participantes de se manterem hidratados e usarem filtro solar, mesmo se o dia estiver nublado.
Então, gostou da ideia de realizar um retiro espiritual na praia?
Imagine você, na praia, com os pés descalços tocando a areia branca, a leve brisa tocando seu rosto, escutando o som dos pássaros e do mar enquanto conversando com Deus sobre quão maravilhosa é a criação Dele?
Ou sentir a água do mar tocar o seu pé, lembrando de quando Jesus andou sobre o mar para revelar aos seus discípulos sua plena divindade?
Um retiro na praia é ideal para sentir o poder Divino sobre a natureza. Na praia, os participantes do retiro poderão acalmar corpo e mente, para abrirem o coração ao Pai.
Um retiro espiritual em uma praia oferece uma experiência de renovação espiritual em cenários que favorecem um contato mais íntimo e profundo com Deus, a natureza e seus efeitos terapêuticos.
Agora, se você não é muito fã de praia, que tal organizar um retiro em um hotel fazenda? Os hotéis fazendas também são uma ótima opção de ambiente que permite a conexão com a natureza, com toda a infraestrutura essencial para as atividades do retiro.
São muitos detalhes e etapas para organizar um retiro espiritual incrível. Assim que decidir hospedagem ideal para, faça uma visita ao local e confira se tudo está de acordo, evitando imprevisto no dia do evento.
Por fim, confira nosso checklist e garanta que seu retiro espiritual seja uma experiência perfeita para todos os participantes!
Se você ainda não conhece a E-inscrição, não perca tempo. Somos a única plataforma especializada em gestão online de eventos religiosos no Brasil inteiro!
A E-inscrição possibilita gerenciar todas as etapas de um evento, reduzindo significativamente o trabalho manual dos organizadores e voluntários. Estamos desde 2008 revolucionamos eventos cristãos, tornando a experiência muito mais enriquecedora tanto para o organizador quanto para participante.
Somos uma plataforma sem custos para eventos gratuitos, e para eventos pagos, é possível sacar os pagamentos das inscrições diretamente para uma conta bancária, sem complicações ou burocracias!
Nós prezamos por uma experiência incrível com o melhor preço do mercado! Você irá se surpreender com a facilidade e praticidade.
Não perca mais tempo! Clique no botão abaixo e cadastre grátis, agora mesmo!